The 2020 Proposed Rule gives ACOs a big advantage when reporting CQM for MIPS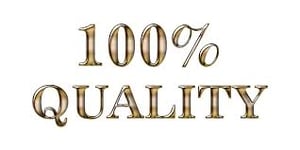 next year. For those ACOs who can influence their clinics to report quality on their own (rather than have the ACO do it for them), the rules give a big bonus (extra 50 points), and allow the TIN Quality Measures to contribute to the ACO overall Quality Score. These rules do not effect how an ACO will submit their own quality measures for MSSP purposes, but are unique to MIPS reporting.
Here are the snippets from the proposed rule supporting this position:
"We propose to allow MIPS eligible clinicians participating in MIPS APMs to report on MIPS quality measures in a manner similar to our established policy for the Promoting Interoperability performance category under the APM scoring standard for purposes of the MIPS quality performance category beginning with the 2020 MIPS performance period." Page 40785
"we are proposing that APM Entity groups participating in MIPS APMs receive a minimum score of one-half of the highest potential score for the quality performance category, beginning with the 2020 MIPS performance period" Page 40785
"As with Promoting Interoperability performance category scoring, each MIPS eligible clinician in the APM Entity group would receive one score, weighted equally with that of the other MIPS eligible clinicians in the APM Entity group, and we would calculate one quality performance category score for the entire APM Entity group." Page 40785
Point 1 allows TINs in ACOs to report their own CQMs, using either EHR or Registry technology. Point 2 gives them an extra 50 Point Bonus, and Point 3 uses this score in creating an aggregate ACO CQM score.
Under Point 2, our experience shows that most TINs will achieve a full 10% on Quality. This is based on our experience with hundreds of TINs, where in no case did a submitted Quality score dip below 50 points. Therefore the "earned" score plus the "bonus" will always achieve the maximum value. The upshot is that any ACO who has all their TINs report in this fashion will have the ability to increase their MIPS quality score (CMS will always use the higher of each submitted score set for a given TIN).
* * * * * * * *
Our MACRA Monitor tools plus Concierge Service will greatly facilitate any ACO in attaining these exciting results, even with a large number of TINs, using many different EHR tools. Drop us a line to chat about how that works.